At our Annual Christmas Breakfast we had TWO special guests:  Santa Nick and Fr. Sheldon.
Our Habitat for Humanity Fund Raiser "Raise the Roof" was a great success.
It was sponsored by St. Rose of Lima Parish
 … of course everyone loved the food!
Francis "Fritz" Rodgers (r) receiving his Honorary Life Membership card and certificate
from GK Jim Brown!
 St. Patrick's Corned Beef & Cabbage Luncheon March 15, 2015
Click Here for the Bag Pipers!
Free Throw Contest Winners!
Father Sheldon's Trip Back Home
Our Council Recognized 3 Scouts from St. Rose of Lima Troop 18 who received the Highest Award in the Boy Scouts – Eagle Scout!
Members Henry Debski and Jeff Yoder Selling Birthright Raffle tickets at St. Robert in Freehold.
St. Robert confirmation ceremony with the 4th degree:
May 24, 2015 Memorial Day Breakfast with the Vets
On May 16th Brother Knights from Freehold Council 1672 with the assistance of Boy Scouts from St. Rose of Lima Troop 18 placed K of C Memorial Flags on the graves of departed Brothers.
CANNING for CHARITY
Community Breakfast 9/13/15
ST. Robert Picnic & the "CREW"
WORK Day at the Council
FIRST BORN 10/12/15 Columbus DAY
Mr. & Mrs. Raymond
Mother Shannon Raymond
Baby born October 12th, at 6:31 am 7 pounds, 6 ounces!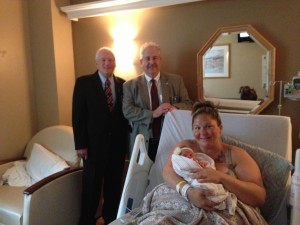 FIRST BORN 10/12/16 Columbus DAY
Mother Reyna
Baby born October 12th at 5:14 am and weighted 7 pounds, 9 Ounces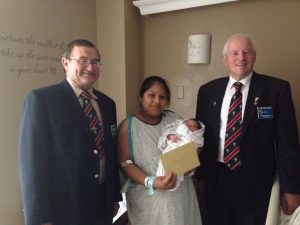 BIRTHDAY AT THE OCTOBER COMMUNITY BREAKFAST
The Birthday girl is Phyllis Mai at the young age of 91 years of age, in the picture are her daughter Cheryl and her husband Don Blosser.  Everyone joined in singing her a happy birthday.  May she have many many more!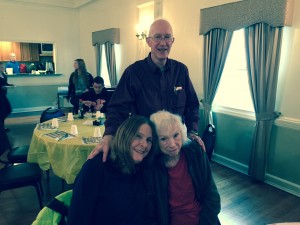 Coats For Kids Drive
Free Throw 2015
Kids Day February 13,  2016
St. Rose Confirmation April 16, 2016 4th Degree Members.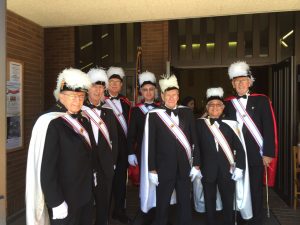 Pride In Priest Dinner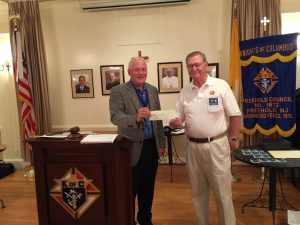 Columbian President Fred Trotter Presenting to Jim Brown a $1000.00 check for the Charity fund from the Columbian Club 6/28/16!
Council Picnic 7/17/16
PGK Dinner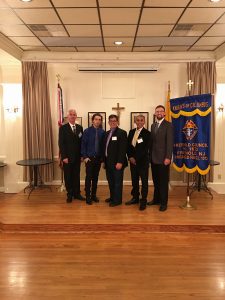 New Third Degree Members as of January 13, 2017 (L-R) Milton Roth, Michael Kelly, Joe Buccheri, Victor Sacramento, and Michael Manning – CONGRATULATIONS!
Kid's Day Feb. 11, 2017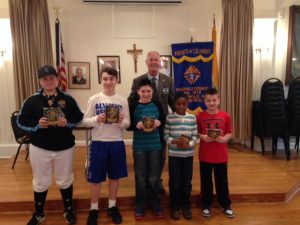 Free Throw Contest Winners 2017 Presented at Breakfast 3/26/17 by Sir Knight Brian Barret
Palm Cross Sales April 2, 2017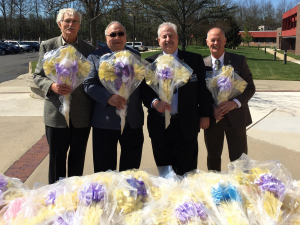 (L-R) Jeff Yoder, John Belbol, Gino Iacovella, Brian Barrett
Birth Right Raffle Ticket Sales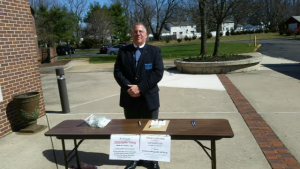 Doug Leroy
Veteran's Day Breakfast 5/28/17
Memorial Day 2017 "Marchers"
Father Ed's Farewell Dinner Party 6/9/17
St. Rose Carnival June 2017
Plaque Presentation
PGK Tom Nevenglosky (C) Presenting Plaques to Jim Brown PGK – Knight of the Year and Gino Iacovella New GK, Thank You for all the hard work as DGK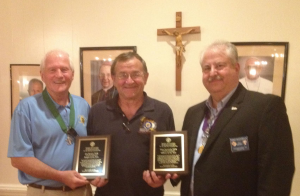 First BABY Born Columbus Day Oct. 12, 2017 Centra State Hospital
The Proud Parents of a Baby Girl over 9 lbs, the 3rd child of Mr. & Mrs. Bozza of Howell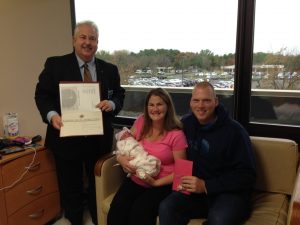 Spaghetti & Meatball fund Raiser Oct 13, 2017
PGK Dinner – Tom Nevenglosky